The Bandits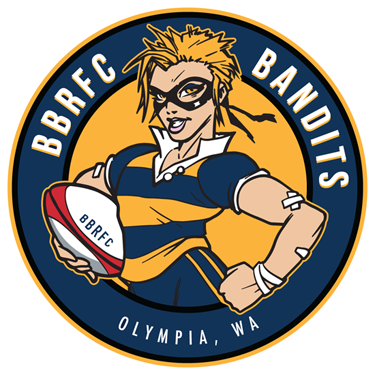 In 2010, the Bandits were instrumental in creating the first DII league in the Pacific Northwest, and went on to win the league title followed shortly by the Pacific Coast Championships. The Bandits went to the DII National Competition and placed 8th in the nation.
In 2014, the Bandits hit the pitch again to take on teams from Washington, Oregon, California, and Idaho in the quest to reach the national competition.
For the 2015-2016 season, the Bandits again made their mark by making it to playoffs and taking third place in the Pacific Northwest DII division!
The Bandits accept players of all levels! No experience is necessary. The Bandits are a LGBTQ+ inclusive rugby team.
Players must be over the age of 18 and able to commit to two trainings per week (Tuesdays and Thursday) and matches on Saturdays.